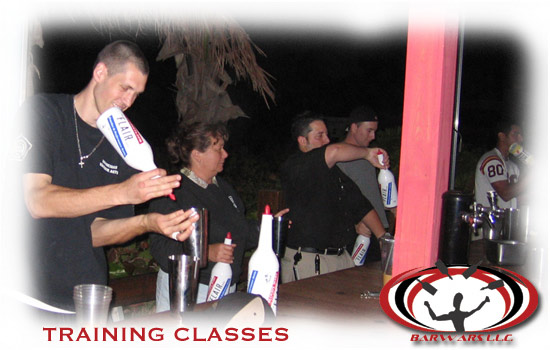 Teach them Greatness and they will Achieve!
BarWars L.L.C. also excels in Advanced Bartender Training. What separates your bar from the bar down the street? Give them a reason to come and visit you. This training is for the evolution of bartenders that want to learn and perform better at their job. Not only do we implement all the Flair training on site but we also give them the tools they need to perform Flair bartending as well as to continue their training in the future. Our approach on training is knowledgeable and very motivational. We like to inspire greatness in our students, as you will see...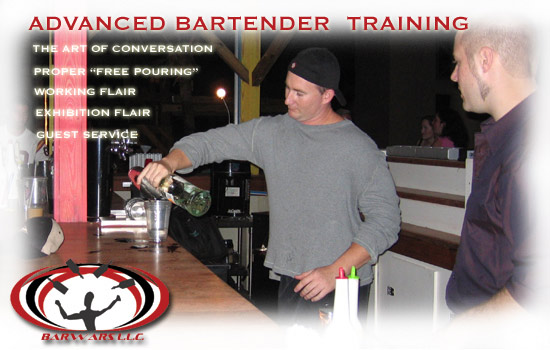 Our company can help your existing bartenders become even better at what they do and help increase the overall revenue of your establishment. Increasing employee moral and focusing on return business from satisfied guests that are blown away by the exciting, energetic, professional and prompt service they receive. A rum and coke might cost the same in your bar as it does down the street, but why should your guests continue to come your bar instead of another? We can help show you why...
To learn more about our services and opportunities you can contact us at: training@barwars.info.